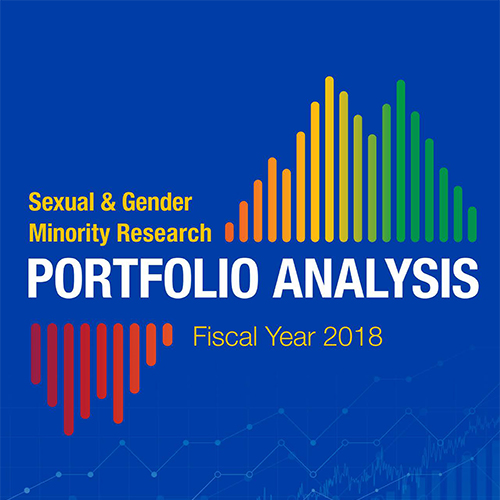 SGMRO Portfolio Analysis
SCG assisted the Sexual & Gender Minority Research Office (SGMRO) within the NIH Division of Program Coordination, Planning, and Strategic Initiatives (DPCPSI) in developing and designing a Portfolio Analysis report based on NIH Fiscal Year 2018 funding data. The report categorized NIH-funded grants based on projects that focused on diseases or conditions that affect sexual and gender minority (SGM) participants or relate to SGM research. The data was compiled, reviewed for accuracy and consistency, and received graphic design expertise. The final report was optimized for web and was prepared to meet 508 compliance requirements for posting on the SGMRO website.
Four two-page Snapshots were then created to highlight key findings from the analysis. The data for the Snapshots was stratified by SGM populations served, and then used charts, graphs, iconography, and maps to effectively summarize the information. These documents were also made 508 compliant for website use.