HRSA Ryan White HIV/AIDS Program Infographics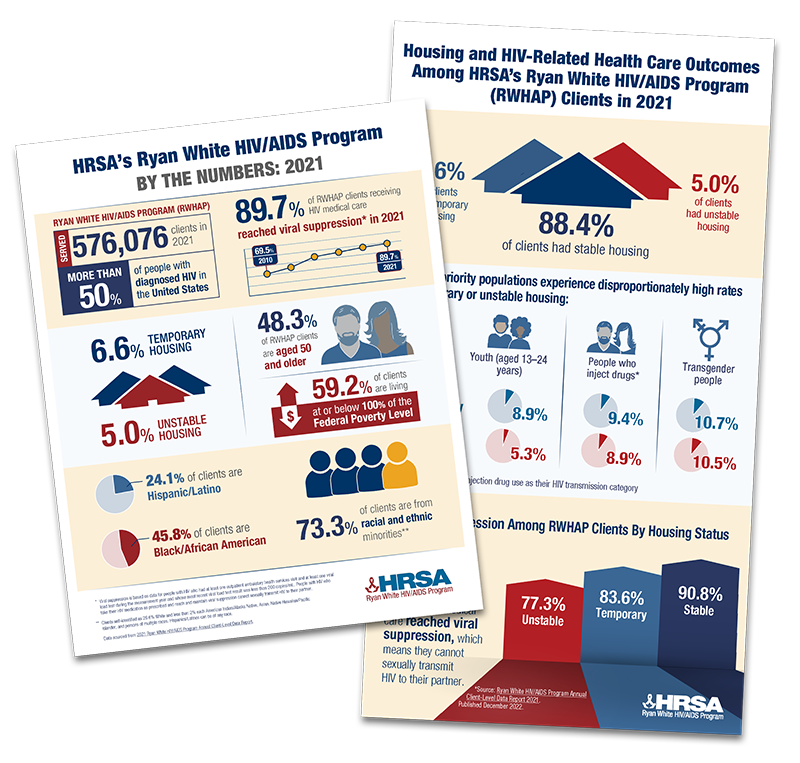 What did we develop? SCG created several infographics based on program data from the Health Resources and Services Administration (HRSA) to highlight the people served by the Ryan White HIV/AIDS Program (RWHAP), including such statistics as the housing status of clients and the yearly advances in HIV viral suppression.
What client did we support? RWHAP, HIV/AIDS Bureau, HRSA
What expertise did we provide? Strategic Communications and Outreach; Graphic Design; Section 508 Compliance
What was the impact? These infographics visually communicate and summarize essential RWHAP program data for dissemination to RWHAP grantees, and to help show progress toward addressing health disparities and improving health outcomes.