"La calidad del aire interior: Hogares saludables y el asma" (Indoor Air Quality: Healthy Homes and Asthma) Spanish Webinar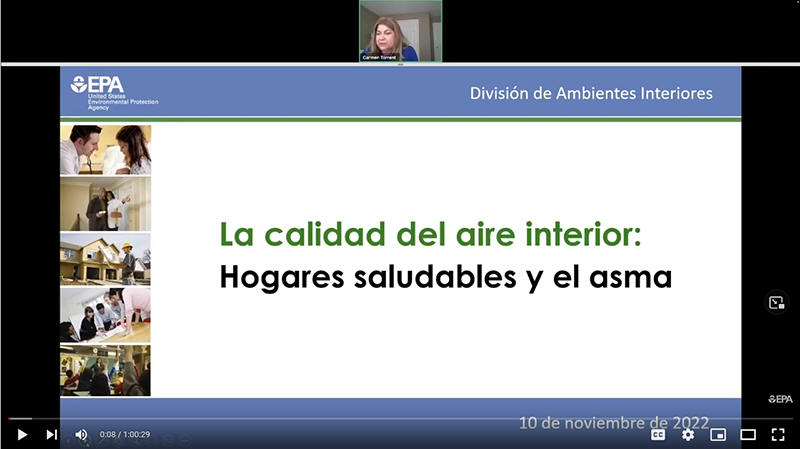 What did we develop? SCG coordinated and facilitated a Spanish-language webinar on asthma and healthy home indoor air quality (IAQ). Our team provided Spanish support for all phases of the webinar process—planning, content editing, facilitation and communications, recording and video editing, transcription, and closed captioning.
What client did we support? U.S. Environmental Protection Agency (EPA)
What expertise did we provide? Strategic Communications and Outreach; Technical/Scientific Editing; Video Production; Section 508 Compliance
What was the impact? By providing EPA with Spanish communications support, SCG has expanded EPA's reach to Spanish-speaking audiences. SCG has produced three Spanish webinars with EPA on IAQ, with more on the way!