"Rare Disease Day at NIH" Meeting Support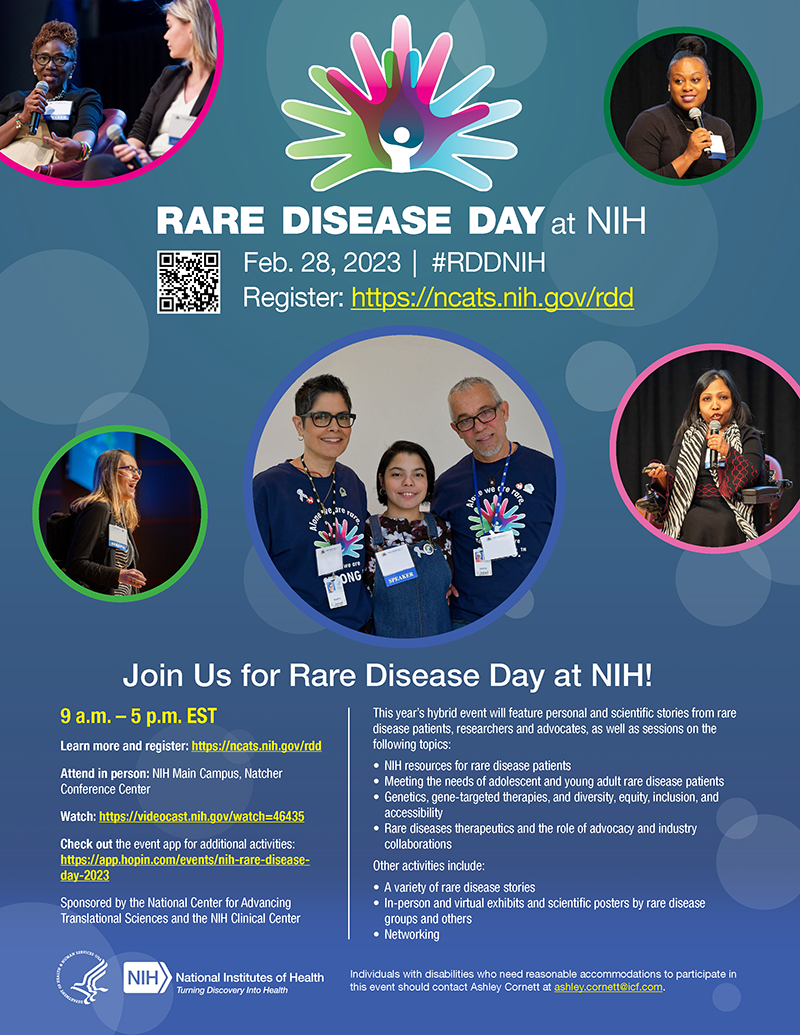 What did we develop? SCG developed outreach materials to promote the annual Rare Disease Day at the National Institutes of Health (NIH) event, including a flyer, poster, and other promotional materials. Leading up to Rare Disease Day, SCG supported digital events including Twitter chats and a Reddit "Ask Me Anything" to raise awareness about rare diseases and foster a discussion among the rare diseases community. SCG also created post-event feature stories highlighting key takeaways from the presentations and panel discussions.
What client did we support? National Center for Advancing Translational Sciences, NIH
What expertise did we provide? Meeting, Exhibit, and Webinar Support; Strategic Communications and Outreach; Technical/Scientific Writing and Editing; Graphic Design and Video Production; Section 508 Compliance
What was the impact? Rare Disease Day at NIH raises awareness about rare diseases, the people they affect, and NIH collaborations that address scientific challenges and advance research for new treatments. The eye-catching flyer gains the attention of potential attendees and informs them about the importance of the event and why they should attend, leading to increased interest in the event and higher registration numbers.