"Wildfire Smoke and Indoor Air Quality: How to Set Up a Clean Room at Home" Video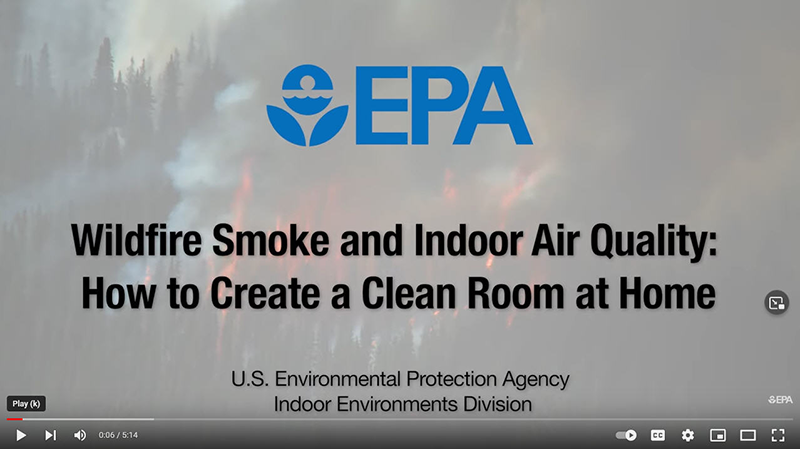 What did we develop? SCG created an award-winning video on how to set up a clean room when experiencing a wildfire smoke event.
What client did we support? U.S. Environmental Protection Agency (EPA)
What expertise did we provide? Strategic Communications and Outreach; Technical/Scientific Writing and Editing; Graphic Design and Video Production; Section 508 Compliance
What was the impact? The video provides a visual guide, communicates the importance of maintaining healthy indoor air during a wildfire smoke event, and teaches the public a simple step-by-step process for sheltering safely in place.